Alzheimer's disease is a progressive neurodegenerative disease that impairs memory and cognitive judgment and is often accompanied by mood swings, disorientation and eventually delirium. It is the most common cause of dementia.
Scientists have long wondered why almost all animals sleep. Researchers led by a team from the University of Tsukuba have found new evidence of brain refreshing that takes place during a specific phase of sleep: rapid eye movement (REM) sleep, which is when you tend to dream a lot.
Researchers have found that blood flow in the brain capillaries, which is important for oxygen/nutrient delivery and waste removal, was increased during rapid eye movement sleep in mice.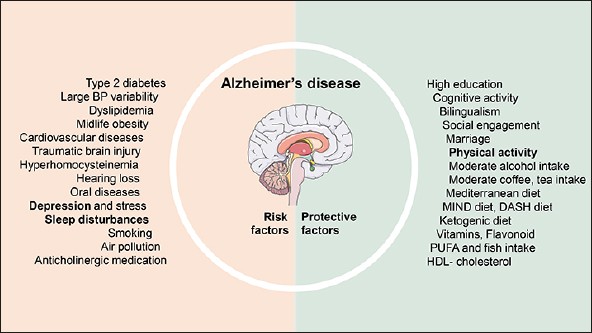 Adenosine A2a receptors (gene) might be at least partially responsible for this increased blood flow. These findings bring new hope for understanding the function of sleep and developing treatments for neurodegenerative diseases that involve the buildup of waste products in the brain, such as Alzheimer's disease.
Given that reduced blood flow in the brain and decreased REM sleep are correlated with the development of Alzheimer's disease, which involves the buildup of waste products in the brain, it may be interesting to address whether increased blood flow in the brain capillaries during REM sleep is important for waste removal from the brain. This study lays preliminary groundwork for future investigations into the role of adenosine A2a receptors in this process, which could ultimately lead to the development of new treatments for conditions such as Alzheimer's disease.
Damage occurring in the brain of someone with Alzheimer's disease begins to show itself in very early clinical signs and symptoms. For most people with Alzheimer's—those who have the late-onset variety —symptoms first appear in their mid-60s. Signs of early-onset Alzheimer's begin between a person's 30s and mid-60s.
The first symptoms of Alzheimer's vary from person to person. Memory problems are typically one of the first signs of cognitive impairment related to Alzheimer's disease. Decline in non-memory aspects of cognition, such as word-finding, vision/spatial issues, and impaired reasoning or judgment, may also signal the very early stages of Alzheimer's disease.