The Hush Post / 08:20pm / 1-min-read
Severe cold day conditions persisted in North India on Christmas and weather experts have warned that the region is expected to experience cold wave conditions over the next 3-4 days.
People felt the pinch of the cold when most pockets over Punjab, Haryana,Himachal, Chandigarh, Delhi, west and east Uttar Pradesh, north Rajasthan, isolated pockets over Bihar and north MP recorded temperature below normal.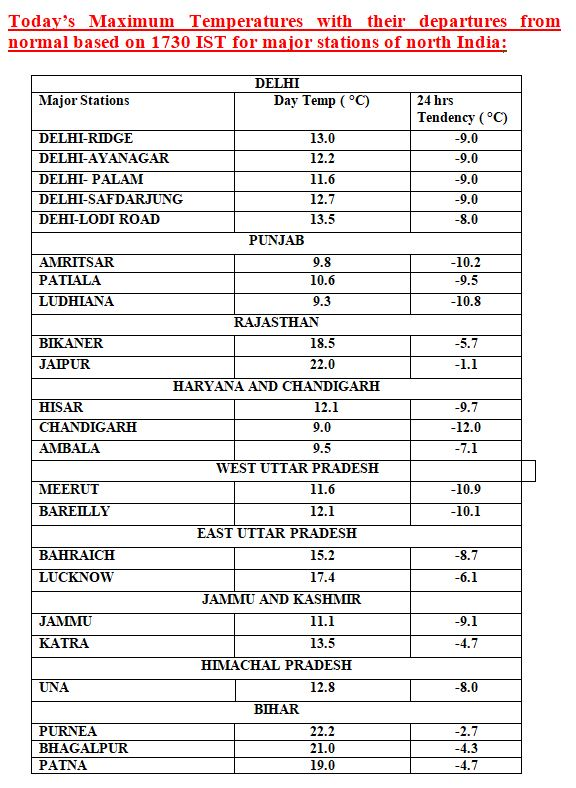 Minimum temperature of 5.4 degrees Celsius was recorded in Palam on Wednesday, India Meteorological Department said. 
During the past 24-hrs, temperatures have fallen by 3-5°C over Haryana, Chandigarh & Delhi, West UP, Jammu, Bihar and by 1-2°C over Punjab, Rajasthan and risen by 2-3°C over East UP.
Himachal shivers
Manali in Kullu and Kufri in Shimla district shivered at minus 2.6 and minus 1 degrees Celsius respectively, he added. The minimum temperature in Dalhousie and Shimla was 2.2 and 2.3 degrees Celsius respectively
Lahaul-Spiti in Himachal Pradesh continues to shiver in sub-zero temperatures.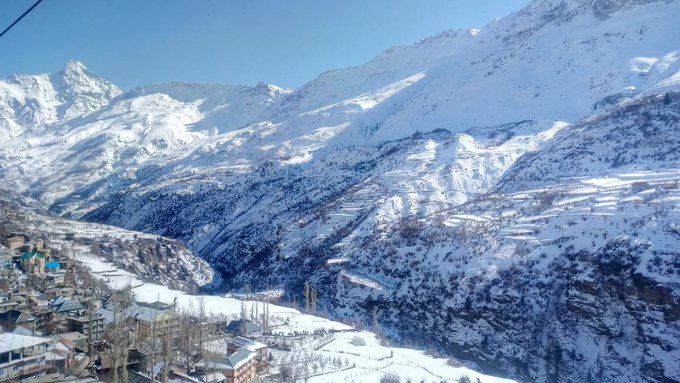 The lowest temperature in the state was recorded in Keylong at minus 12.4 degrees Celsius. Kalpa in Kinnaur district registered a low of minus 4.6 degrees Celsius.
Delhi's longest cold spell since 1997
According to the India Meteorological Department, Delhi has so far recorded longest and extremely cold spell in December since 1997. Before this, in December 2014, Delhi saw severe cold continuing for eight consecutive days, the IMD said.