The Hush Post|12:00| 2-min-read
The Indian Air Force (IAF) inducted the first four heavy-lift Chinook helicopters in Chandigarh on Monday.
Chief of Air Staff Air Chief Marshal BS Dhanoa attended the induction ceremony at Air Force Station 12 Wing in Chandigarh.
The helicopters were flown to Chandigarh, which would be the choppers permanent base.
Chinooks are heavy-lift helicopters with twin rotors capable of transporting goods and cargo of upto 9.6 tonnes. It can carry men and machines — like heavy machinery, artillery guns , howitzers and even light armoured vehicles — to high altitudes and narrow valleys.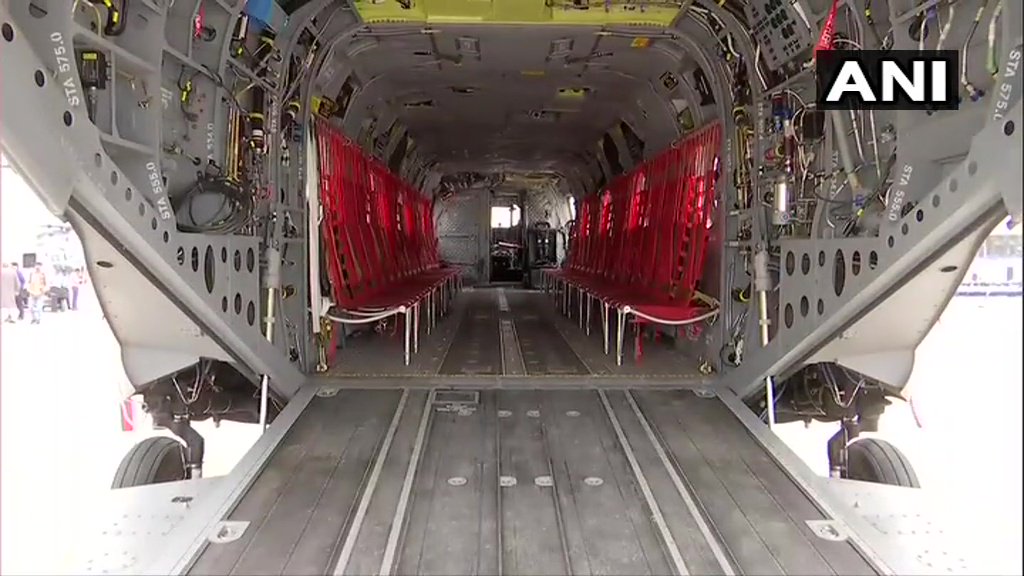 The first of the iconic machines became a part of the 126 Helicopter Flight squadron, which currently operates the Russian built Mi-26 choppers.
The CH-47F (I) Chinooks are expected to be used by the IAF in missions in Ladakh area, Kashmir and north-east regions.
The first Chinooks arrived in India from the US in a semi-knocked down condition in February. They were reassembled and re-tested before being sent to their Chandigarh base.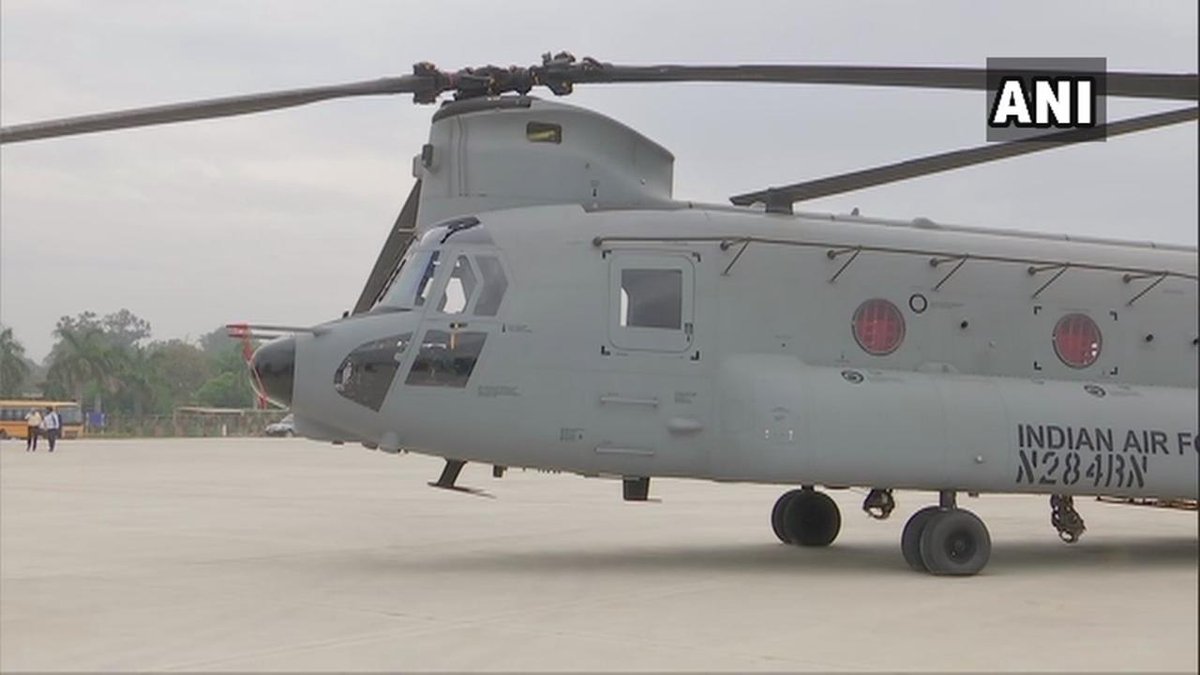 What you need to know about chinooks
Chinooks were used in Afghanistan by America.
Besides ferrying combat ready personnel and defence equipment, the Chinooks will help in infrastructure development along India's borders with difficult terrain.
The Chinook will also be used in humanitarian assistance and disaster relief, for which the IAF is often called in.
The chinook deal was inked by India and the US in September 2015 for 15 Chinooks, considering it is one of the most modern heavy-lift choppers in the world.
The first Chinook airframe manufactured for the IAF was tested in the US in July 2018.
US aerospace giant Boeing had handed over the machines at a ceremony in Philadelphia last month to the officers of the IAF.
The infrastructure for the helicopters has already been set up which includes two hangars and a maintenance facility besides logistics and technical facilities.
The complete delivery of 15 Chinooks are expected to be completed by 2023.
Since its introduction in the 1960s, 1,179 Chinooks have been built, Boeing India said in a statement last month.