The Hush Post|11:40 am| 1-min-read
Prime Minister Narendra Modi began Friday morning, a day after his colossal victory, with a visit to BJP veterans LK Advani and Murli Manohar Joshi.
He also paid tribute to them on Twitter. "Called on respected Advani Ji. The BJP's successes today are possible because greats like him spent decades building the party and providing a fresh ideological narrative to the people," PM Modi tweeted, along with a photo at Advani's home with BJP President Amit Shah.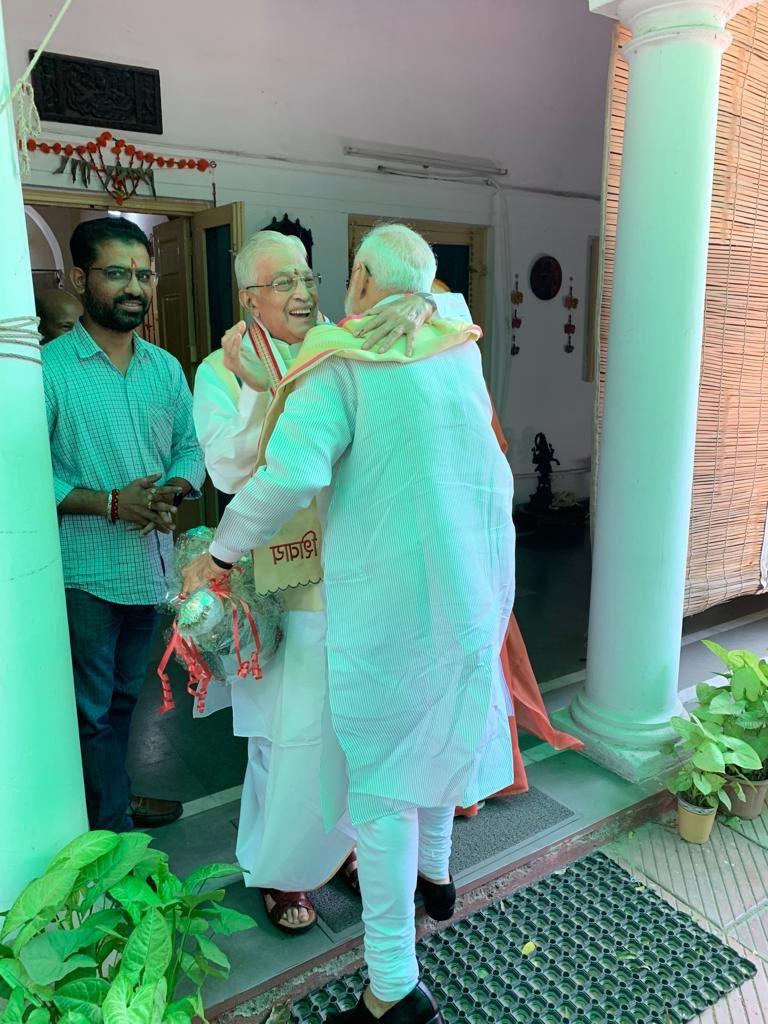 PM Modi tweeted on his meeting with Murli Manohar Joshi too. "Dr Murli Manohar Joshi is a scholar and intellectual par excellence. His contribution towards improving Indian education is remarkable. He has always worked to strengthen the BJP and mentor several Karyakartas, including me. Met him this morning and sought his blessings," he tweeted.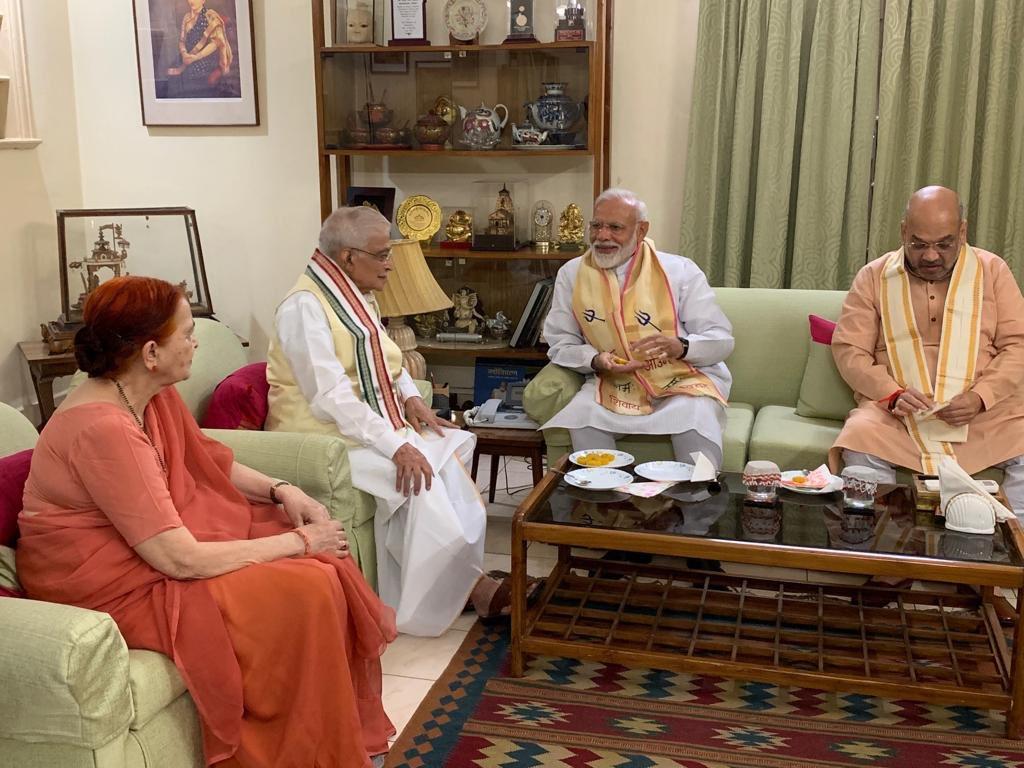 Advani too had conveyed "heartiest congratulations" to PM Modi on his "unprecedented victory" through a statement on Thursday.
"Heartiest congratulations to Narendrabhai Modi for steering the BJP towards this unprecedented victory in the elections," Advani said in a statement.
Advani and Joshi had seemingly been upset with Modi and Amit Shah over the way they were benched in this election.
Amit Shah contested from Advani's Gandhinagar seat and has won by more than eight lakh votes. Advani, 91, had held the Gandhinagar seat for six terms.