It has taken weeks of discussions to get an interview with him, and he's still worried about who might be listening. Wearing dark glasses, he is Mr Kim who spoke to BBC about North Korean leadership under Kim Jong-un and their violent and i llegal means of sustainig power.
Mr Kim spent 30 years working his way to the top ranks of North Korea's powerful spy agencies. The agencies were the "eyes, ears, and brains of the Supreme Leader", he says.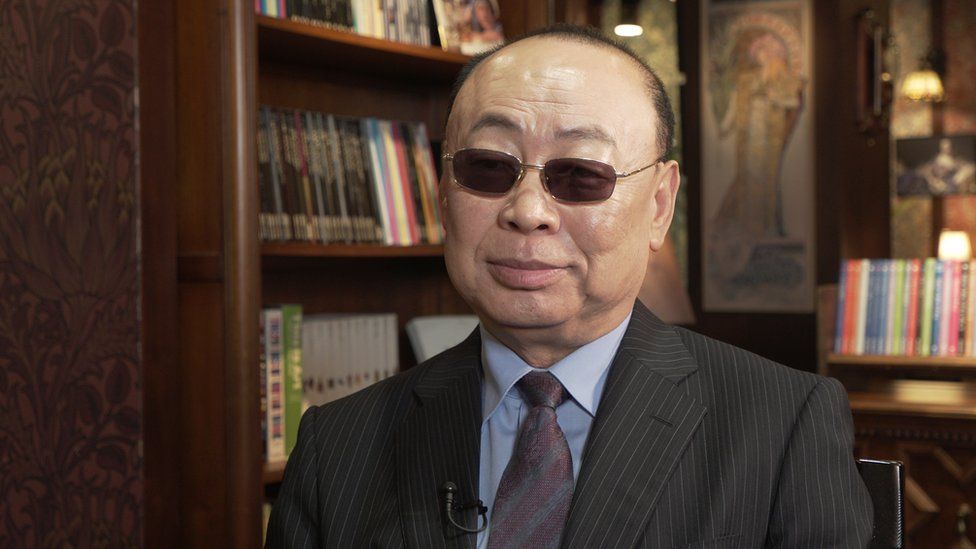 He claims he kept their secrets, sent assassins to kill their critics, and even built an illegal drugs-lab to help raise "revolutionary" funds.
Now, the former senior colonel has decided to tell his story to the BBC. It's the first time such a senior military officer from Pyongyang has given an interview to a major broadcaster.
But rank and loyalty do not guarantee your safety in North Korea. He had to flee for his life in 2014, and since then he has been living in Seoul and working for South Korean intelligence.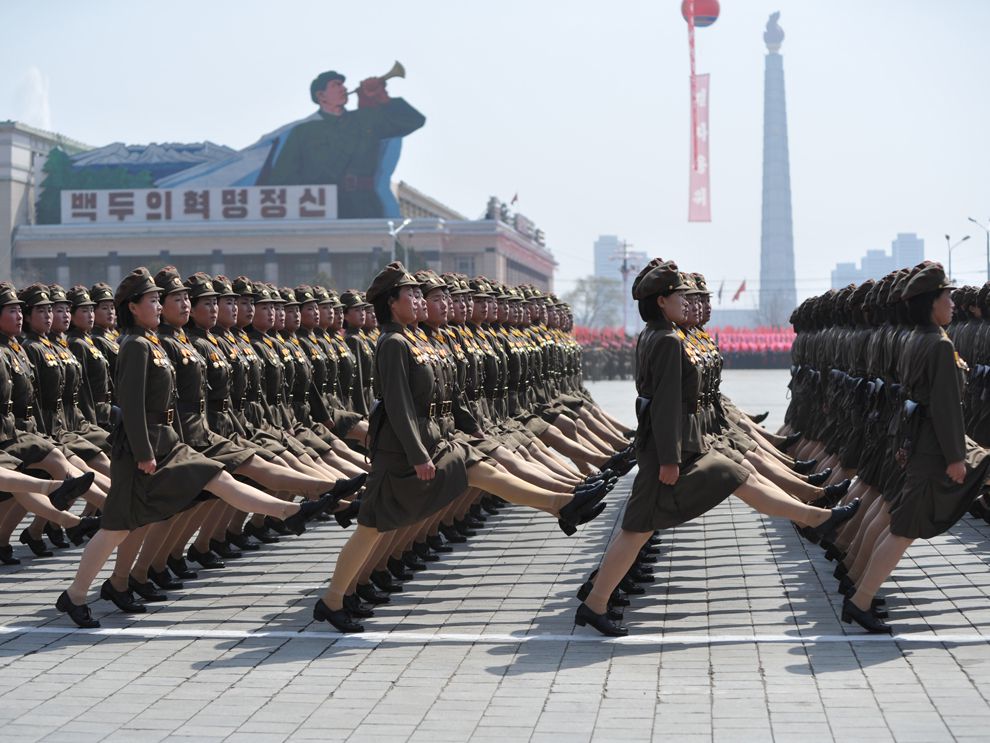 He depicts a North Korean leadership desperate to make cash by any means possible, from drug deals to weapons sales in the Middle East and Africa. He told us about the strategy behind decisions being made in Pyongyang, the regime's attacks on South Korea, and claims that the secretive country's spy and cyber networks can reach around the world.
The BBC cannot independently verify his claims, but it has managed to verify his identity and, where possible, found corroborating evidence for his allegations.
There are more than 30,000 defectors in South Korea. Only a few decide to speak to the media. The more high profile you are, the higher the risk to you and your family.
'North Korea hasn't changed 0.01%'
The timing of this interview is also interesting. Kim Jong-un has hinted he may be willing to talk to South Korea in the near future, if certain conditions are met.
But here too, Mr Kim offers a warning.
"It's been years since I came here, but North Korea hasn't changed at all," he says.
"The strategy we set up continues. What you need to know is that North Korea hasn't changed 0.01%."
Why and how did he flee?
Not long after ascending to the political throne in 2011, Kim Jong-un decided to purge those he perceived as a threat, including his own uncle, Jang Song-thaek. There had long been suggestions that Mr Jang was the de-facto leader of North Korea, as Kim Jong-il's health faded.
According to Mr Kim, Jang Song-thaek's name had become more widespread than Kim Jong-un's. "That's when I felt Jang Song-thaek wouldn't last long. I felt he would be banished to the countryside," he says.
"I was more than surprised, it was a fatal blow and I was appalled," Mr Kim says. "I immediately felt a danger to my life. I knew I could no longer exist in North Korea."
Mr Kim was abroad when he read about the execution in a newspaper. He decided to make a plan to flee with his family to South Korea.
"To abandon my country, where my ancestor's grave and family is, and to escape to South Korea, which at the time for me was a foreign land, was the worst grief-stricken decision of emotional distress," he says.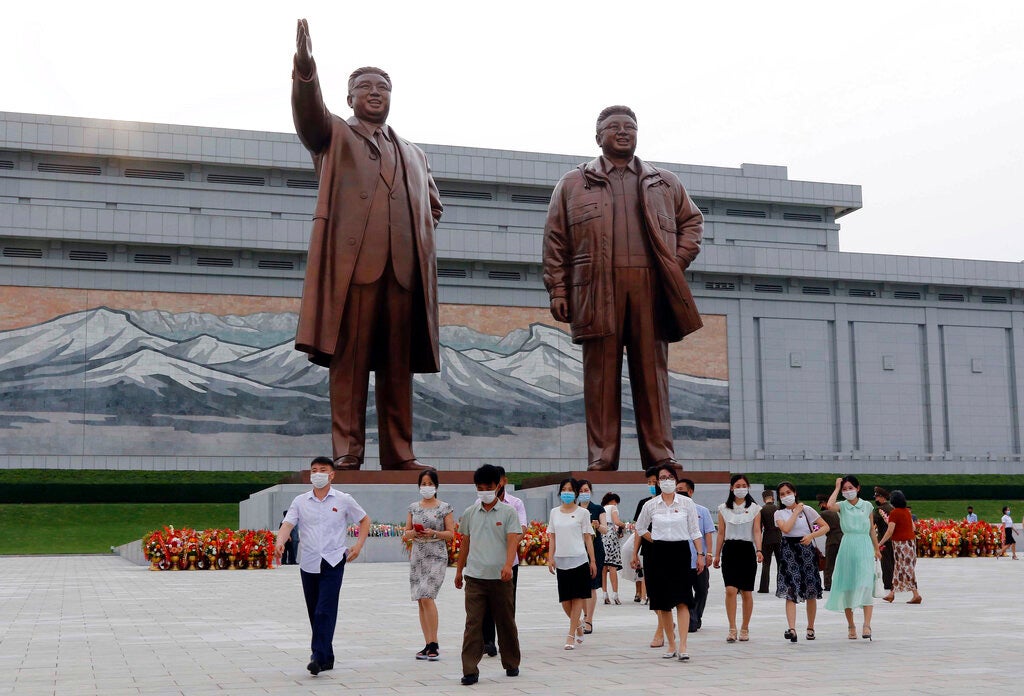 Dealing in drugs
Back then, Mr Kim was in the Operations Department and was ordered to raise "revolutionary funds" for the Supreme Leader. That, he says, meant dealing in illegal drugs.
"After being assigned to the task, I brought three foreigners from abroad into North Korea, built a production base in the training centre of the 715 liaison office of the Workers' Party, and produced drugs.
Illegal weapons sales to Iran
Another source of income, according to Mr Kim, came from illegal weapons sales to Iran, managed by the Operations Department.
"There were special midget-submarines, semi-submersibles. North Korea was very good at building cutting edge equipment like this," he says.
According to Mr Kim, Pyongyang also sold weapons and technology to countries fighting long civil wars. In recent years, the United Nations has accused North Korea of supplying arms to Syria, Myanmar, Libya and Sudan.
Cyberwarfare 
North Korea may be one of the world's poorest and most isolated countries, but previous high-profile defectors have warned that Pyongyang has created an army of 6,000 skilled hackers.
According to Mr Kim, the previous North Korean leader, Kim Jong-il, ordered the training of new personnel in the 1980s "to prepare for cyberwarfare".
"The Moranbong University would pick the brightest students from all over the country and put them through six years of special education," he says.