The Hush Post/ 10:10-am / 2-min read
Pakistani cricketer Hassan Ali got married to Dubai-based Indian girl from Haryana, Samia Arzoo, on Tuesday at Dubai.
Fast bowler Hassan met her a year ago through a close friend in Dubai. Samia studied engineering from England. She lives with her parents in Dubai. She works for a private airline. She has family members settled in Delhi.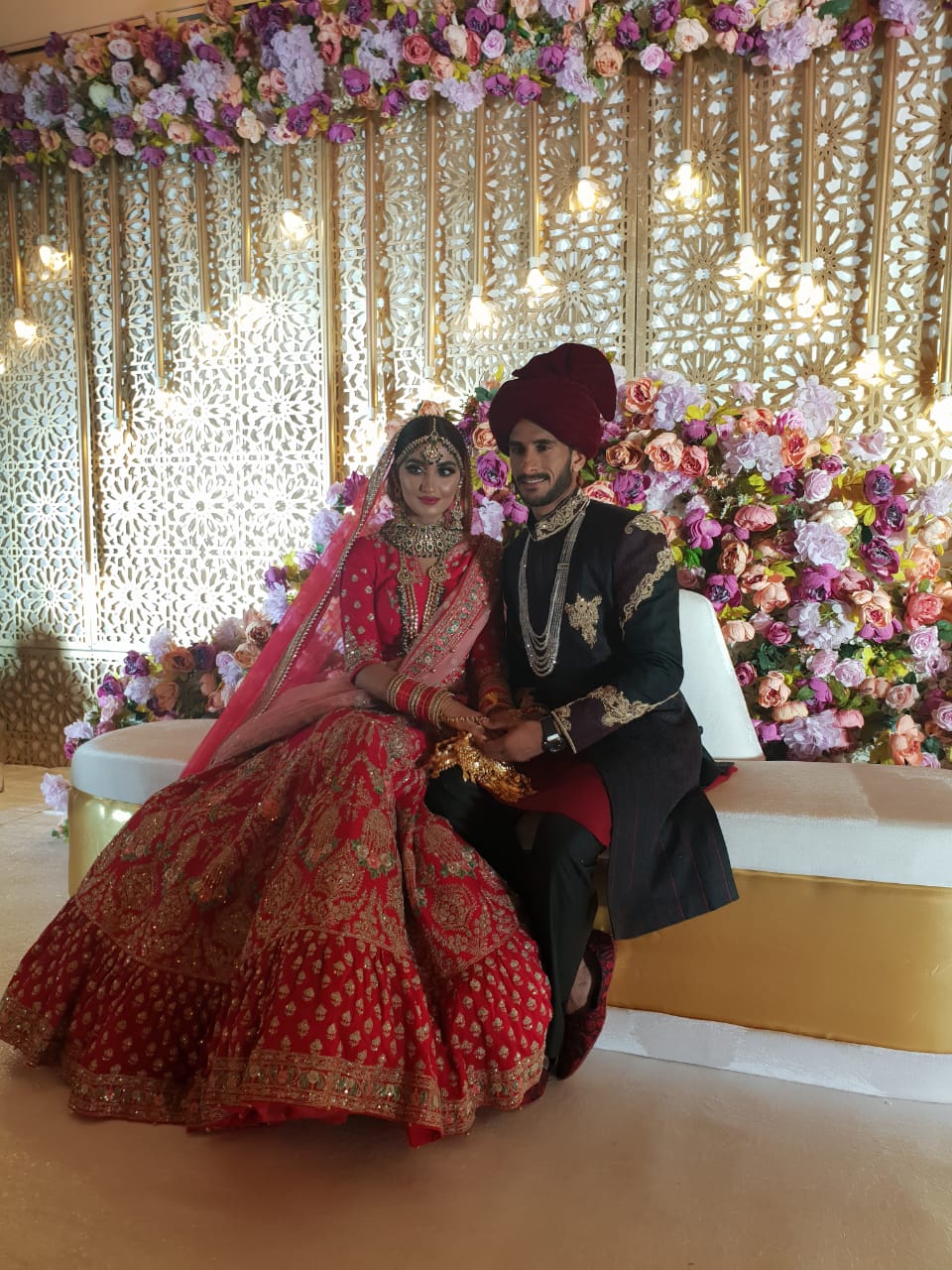 The wedding was solemnised on Tuesday night at Dubai's Atlantis The Palm hotel.
Replying to Hassan Ali's Twitter post, Indian tennis star Sania Mirza congratulated the Pakistan cricketer. "Congratulations Hassan wish you both a lifetime of love and happiness … this time you'll have to treat us to more than Nandos though," wrote Sania Mirza, who is married to another Pakistan all-rounder Shoaib Malik.
According to Gulf News, most of the players on Pakistan's cricket team will not be attending the wedding due to conflicting training schedules.
Fourth Pakistani cricketer to marry Indian
Ali becomes the fourth Pakistani cricketer to marry an Indian girl. Pakistan's all-rounder Shoaib Malik had married Indian tennis star Sania Mirza in 2010.
Famous Pakistani cricketer Mohsin Khan got married to renowned Indian actress Reena Roya in 1983 while stylish Pakistani batsman Zaheer Abbas who played for Pakistan cricket team in 1970s had married Indian girl Rita Luthra now known as Samina Abbas in 1988.