The Hush Post|12:43 pm|one-minute-read|
Japan's Prime Minister Shinzo Abe may cancel his three-day trip to India for annual talks. Shinzo Abe was to visit Indian Prime Minister Narendra Modi from December 15-17 in Guwahati.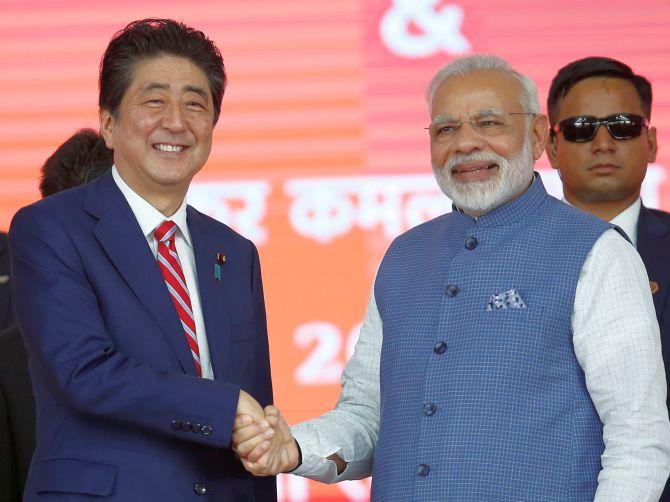 There have been huge protests in the last two days over the Citizenship (Amendment) Bill. Thousands of people came to the streets despite prohibitory orders demanding scrapping of the bill. At least two persons died due to bullet injuries on Thursday. This, after the cops opened fire on protesters in Guwahati.
On Wednesday, protesters pulled down hoardings erected in central Guwahati to welcome Abe.
According to Japan's Jiji Press, Abe could cancel his trip to India.
"The Japan and the Indian governments continue to look for the last possibility," it said.
Sources said a Japanese team visited Guwahati on Wednesday to take stock of the preparations.
Meanwhile, PIB Hindi on its Twitter handle posted a photo of Commerce and Industry Minister Piyush Goyal with his counterpart from Japan.
Assam is witnessing violence over Citizen Amendment Bill. President Ram Nath Kovind gave his assent to the bill.
The Citizenship (Amendment) Bill or CAB grants Indian citizenship to the non-Muslims. These can be from Afghanistan, Pakistan and Bangladesh. The bill was passed by the Rajya Sabha on Wednesday. As many as 125 lawmakers voted in the favour of the Citizenship (Amendment) Bill and 99 against it.