The Hush Post| 1:35 pm |two-minute-read|
An Indian American Sikh police officer Sandeep Singh Dhaliwal was shot and ultimately killed on Friday, September 27, 2019, during a routine traffic stop in Harris County, Texas. A 10-year veteran, Dhaliwal joined the Harris County Sheriffs Office (HSCO) in 2008 as a detention officer and became a deputy four years later.
In 2015, Dhaliwal made history when the HCSO allowed him to keep his beard and wear a Sikh turban while on patrol — a requirement of his Sikh religion. He became the first HCSO deputy to be allowed to wear a turban and articles of the Sikh faith, while on duty.
Dhaliwal was carrying out a traffic stop, the sheriff said. There were two people in the vehicle. As Dhaliwal headed back to his patrol car, Gonzalez said a man got out of the vehicle with a pistol.
"In a cold-blooded manner, he shot Dhaliwal from behind," CNN quoted Gonzalez as saying.
Two people are at present in custody in connection with the shooting, the sheriff said, and a weapon was found that deputies believed was used to shoot Dhaliwal.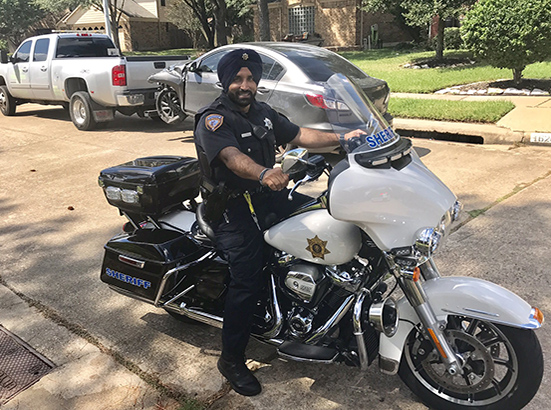 He was the first turbaned Sheriff Deputy in Harris County,Texas. Earlier today he was shot in a traffic stop and passed away at the hospital. Sikh Coordination Committee East Coast has sent its condolences to his family, friends, relatives on this sudden untimely loss.
" We pray to Waheguru to give him peace and tranquility in the afterlife, " Himmat Singh Coordinator- SCCEC said.
"We offer our deepest condolences to the Dhaliwal Family on this tremendous loss. This is a tragedy for the Greater Houston Area and the Sikh American community across the country", said SALDEF Executive Director Kiran Kaur Gill.
"Deputy Dhaliwal was a hero to the local community in Houston and an example to all Americans for his dedicated career as a law enforcement officer and his community service efforts out of uniform."
Sandeep Dhaliwal was a father of three, Sheriff Ed Gonzalez said at a press conference. "He wore the turban, he represented his community with integrity, respect and pride and he was respected by all," he added.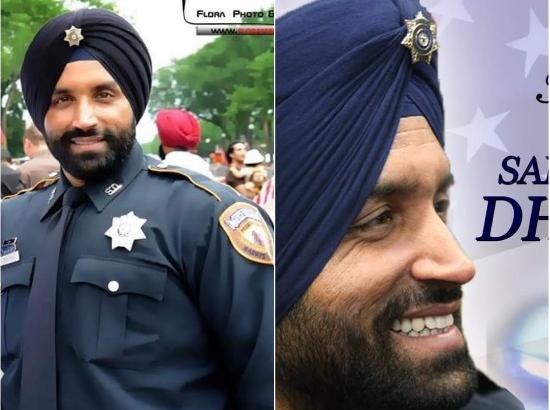 "It's the worst day, the worst nightmare for any police executive," Gonzalez said.
"This guy had a heart of gold, he treated his brothers and sisters in law enforcement as if they were just brothers and sisters. He thought of them before he thought of himself. He thought of the broader community before he thought of himself," said Adrian Garcia, Harris County police commissioner.
Texas Governor Greg Abbott, released a statement on Friday, saying "this tragic loss is a grave reminder of the risks that our law enforcement officers face every single day."