Elite US gymnast Simone Biles, who recently withdrew from Tokyo Olympics citing mental health issues, has testified before the Senate about sexual abuse she suffered at the hands of disgraced former team doctor, Larry Nassar.
There are other four other teammates who appeared before the committee, along with FBI Director Christopher Wray.
The committee is examining shortcomings in the FBI's investigation into Nassar, later convicted of sexually abusing girls. The team doctor s serving a life sentence in jail.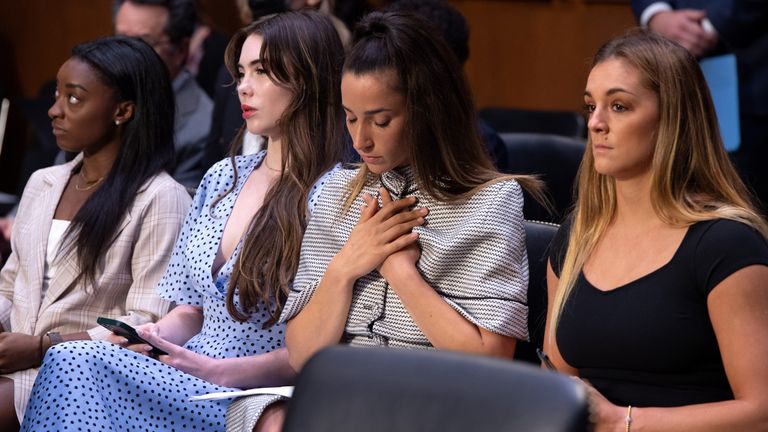 "I blame Larry Nasser, and I also blame an entire system that enabled and perpetrated [sic] his abuse," said Biles, the most decorated Olympic gymnast of all-time.
"If you allow a predator to harm children, the consequences will be swift and severe," she added. Gymnast Maggie Nichols – the first victim to report her abuse to USA Gymnastics – also testified.
Four-time Olympic gold medallist Simone Biles called for the agents involved to be federally prosecuted.
"How much is a little girl worth?" she asked.
Aly Raisman, who served as captain of the 2012 and 2016 US Olympic gymnastics teams, expressed disgust that she was "still fighting for the most basic answers and accountability" more than six years after first reporting her abuse.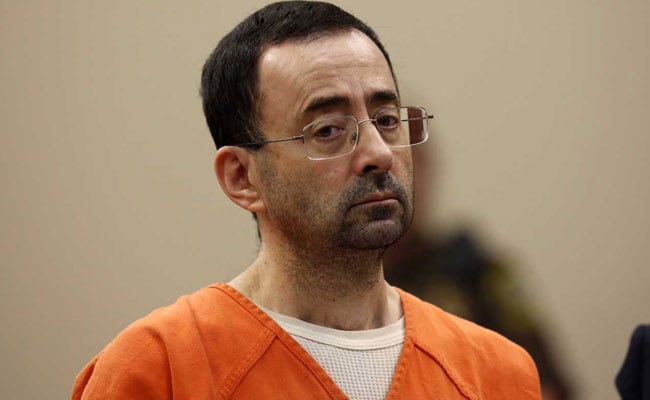 "Over the past few years it has become painfully clear how a survivor's healing is affected by the handling of their abuse," she testified.
She criticised the FBI investigation as being "like guesswork", warning that not addressing its serious flaws would result in a recurring "nightmare" for many more women.
McKayla Maroney, who won gold at the London 2012 Olympic Games, described the experience of being interviewed by the FBI as replete with "silence and disregard for my trauma".
"They chose to fabricate, to lie about what I said and protect a serial child molester," she told senators.
"What is the point of reporting abuse if our own FBI agents are going to take it upon themselves to bury that report in a drawer?"
What was the hearing for?
The four athletes were among more than 200 women who gave powerful impact statements to a court in 2018, detailing Larry Nassar's abuse as the sports doctor of the United States women's national gymnastics team.
In total, Nassar was accused of sexual abuse by more than 330 women and girls at USA Gymnastics and Michigan State University.
A long-awaited report into the FBI's invesigation, which was published in July, found numerous missteps, delays and cover-ups by FBI agents, which allowed Nassar's abuse to continue for several more months after the case was first opened.
The 119-page report by the Department of Justice Inspector General found that, despite the seriousness of the allegations against Nassar, the FBI field office in Indianapolis had been slow to respond.
The agency initially interviewed only Ms Maroney while declining to interview other young women who had come forward with their stories. Confronted by their mistakes, two FBI officials lied during interviews to cover up their errors, the report said. According to the FBI, one of those officials was fired last week.
FBI's response
FBI Director Christopher Wray apologised profusely to those present for the "reprehensible conduct" and "fundamental errors" detailed in the July report.
Mr Wray only took the agency's top job in 2017, but pledged to prevent a repeat of the mishandled case under his leadership.