The Hush Post/ 03:30pm/ 1-min-read
A soldier's never off duty, is a cliche we've heard many times and also witnessed a couple of times. One addition to their service to the nation off duty came to fore as two women Indian Army captains helped deliver a pre-mature baby on board a train.
Captain Lalitha and Captain Amandeep of 172 Military Hospital were recently travelling on the Howrah Express. A pregnant woman immediately needed help due to intense pain.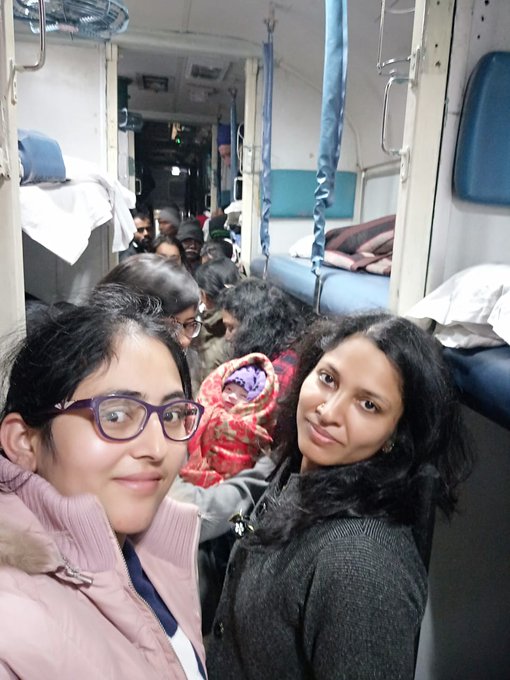 The two officers conducted the delivery on the train itself. Both the mother and her baby are stated to be healthy.
The news was shared on Twitter by the official account of Additional Directorate General of Public Information, Indian Army. They tweeted the picture of the two women officers and wrote, "Captain Lalitha & Captain Amandeep, #IndianArmy 172 Military Hospital, facilitated in premature delivery of a passenger while traveling on Howrah Express. Both mother & baby are healthy & hearty. #NationFirst #WeCare."
After the post was shared online, Twitter was filled with heartfelt comments: Both the Lady Serving Military Doctors have religiously followed the Oath taken at the time of receiving Degree & again during Commissioning in force. These attitude & duty consciousness are absent in different Hospitals very often.
One of the officers Captain Lalitha replied on twitter, "we r honoured to be a part of Indian army that trained us in such a way that we r able to handle such challenging situations…proud to be a part of military nursing services "